Before evaluating individual stocks, it is necessary to know the overall market direction. With well-constructed intermarket analyses, the risk can be greatly minimised right from the start, which is why this method of analysis is classified as one of the most important.
For this purpose, we have more than 5,000 economic and financial indicators at our disposal.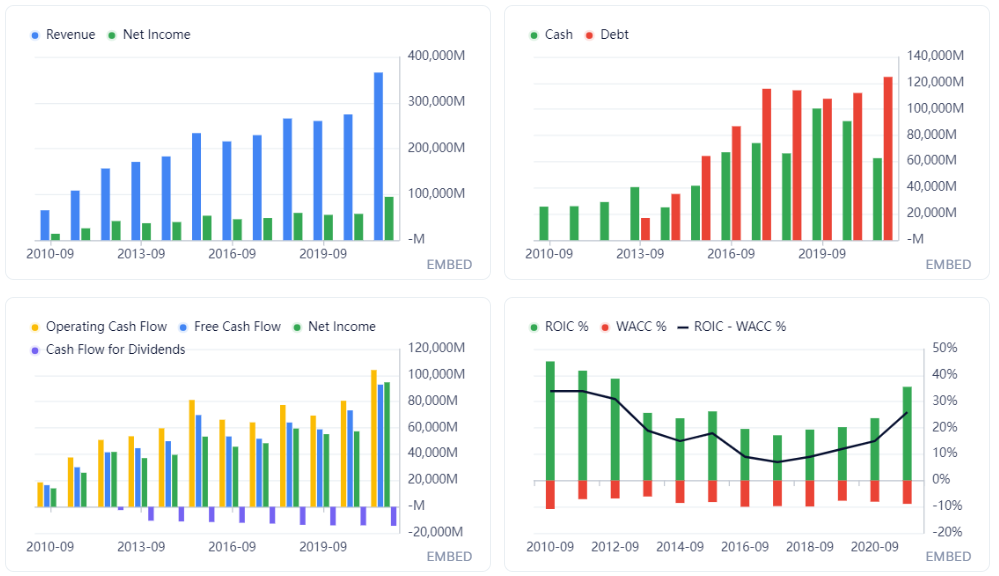 In the fundamental analysis, we take a closer look at the company from a business and microeconomic perspective. We divide this analysis again into profitability, financial strength, growth and valuation.
We have more than 450 ratios and their 30-year history at our disposal for all listed companies worldwide (>45,000).
In technical analysis, we look at trends, oscillators, moving averages, important supports and resistances, correlations and divergences of the respective indicators. All time intervals are analysed. Entry and exit levels are determined on the basis of the fundamental and technical analysis.